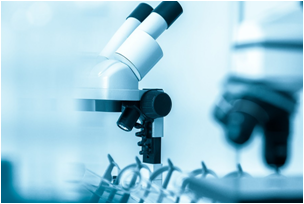 The mutation responsible for LGMD2I occurs in the FKRP gene. This discovery was made in 2001. Since then, and based on the PubMed database, 283 scientific articles with a focus on FKRP or LGMD2I or LGMDR9 have been published.
The pace of scientific publication seemed to have accelerated since 2013 with research increasingly focusing on the molecular mechanisms of disease and innovative treatments rather than descriptive science. The very first interventional clinical trial in LGMD2I was initiated in 2016 (Clinical Studies in LGMD2I).
Many laboratories around the world (mainly USA, Europe, and Japan) have LGMD2I as a research focus. These research programs can be phenotypic or clinical observations, discoveries of the molecular basis of the disease, or they can be about testing new or old technologies to treat the disease.
The lists below do not intend to be exhaustive but rather put the emphasis on the most consequential research in LGMD2I and the latest trends. It includes research that is not only focused on LGMD2I but that is considered directly applicable to LGMD2I. Research programs on LGMD2I will be preceded by a lime green

symbol. Research programs indirectly related to LGMD2I will be preceded by a light blue

symbol.
You can help us to be more comprehensive by sending us research programs and published research you consider important. Use this link with the subject line "Relevant Research".
Descriptive Science
MRI to monitor disease progression
Magnetic Resonance Imaging Findings in the Muscle Tissue of Patients with Limb Girdle Muscular Dystrophy Type 2I Harboring the Founder Mutation c.545A>G in the FKRP Gene.

Biomed Res Int. 2018 May 29;2018:3710814.
Xie Z. et al.

Quantitative muscle MRI as an assessment tool for monitoring disease progression in LGMD2I: a multicentre longitudinal study.

PLoS One. 2013 Aug 14;8(8):e70993.
Willis T.A. et al.

Cognitive profile and MRI findings in limb-girdle muscular dystrophy 2I.

J Neurol. 2011 Jul;258(7):1312-20.
Palmieri A. et al.

Cardiac assessment of limb-girdle muscular dystrophy 2I patients: an echography, Holter ECG and magnetic resonance imaging study.

Neuromuscul Disord. 2008 Aug;18(8):650-5.
Wahbi K. et al.

Diagnostic value of muscle MRI in differentiating LGMD2I from other LGMDs.

J Neurol. 2005 May;252(5):538-47.
Fischer D. et al.
Diagnosis
Limb-girdle muscular dystrophy type 2I: two Chinese families and a review in Asian patients.

Int J Neurosci. 2018 Mar;128(3):199-207.
Wang D.N. et al.

Molecular Analysis Confirms that FKRP-Related Disorders are Underdiagnosed in Mexican Patients with Neuromuscular Diseases.

Neuropediatrics. 2017 Dec;48(6):442-450.
Navarro-Cobos M.J. et al.

Limb girdle muscular dystrophy type 2I: No correlation between clinical severity, histopathology and glycosylated a-dystroglycan levels in patients homozygous for common FKRP mutation.

Neuromuscul Disord. 2017 Jul;27(7):619-626.
Alhamidi M. et al.

A comparative study of alpha-dystroglycan glycosylation in dystroglycanopathies suggests that the hypoglycosylation of alpha-dystroglycan does not consistently correlate with clinical severity.

Brain Pathol. 2009 Oct;19(4):596-611.
Jimenez-Mallebrera C. et al.

A novel FKRP-related muscular dystrophy founder mutation in South African Afrikaner patients with a phenotype suggestive of a dystrophinopathy.

S Afr Med J. 2016 Dec 21;107(1):80-82.
Mudau M.M. et al.

FKRP mutations, including a founder mutation, cause phenotype variability in Chinese patients with dystroglycanopathies.

J Hum Genet. 2016 Dec;61(12):1013-1020.
Fu X. et al.

First Identification of Compound Heterozygous FKRP Mutations in a Korean Patient with Limb-Girdle Muscular Dystrophy.

J Clin Neurol. 2016 Jan;12(1):121-2.
Park H.J. et al.

Limb-girdle muscular dystrophy type 2I is not rare in Taiwan.

Neuromuscul Disord. 2013 Aug;23(8):675-81.
Liang W.C. et al.
Clinical knowledge
Childhood Activity on Progression in Limb Girdle Muscular Dystrophy 2I.

J Child Neurol. 2017 Feb;32(2):204-209.
Brun B.N. et al.

Contractile properties are disrupted in Becker muscular dystrophy, but not in limb girdle type 2I.

Ann Neurol. 2016 Sep;80(3):466-71.
Løkken N. et al.

Clinical and muscle biopsy findings in Norwegian paediatric patients with limb girdle muscular dystrophy 2I.

Acta Paediatr. 2014 May;103(5):553-8.
Rasmussen M. et al.

Elevated serum creatine kinase and small cerebellum prompt diagnosis of congenital muscular dystrophy due to FKRP mutations.

J Child Neurol. 2014 Mar;29(3):394-8.
Trovato R. et al.

Subepicardial dysfunction leads to global left ventricular systolic impairment in patients with limb girdle muscular dystrophy 2I.

Eur J Heart Fail. 2013 Sep;15(9):986-94.
Hollingsworth K.G. et al.

Episodes of exercise-induced dark urine and myalgia in LGMD 2I.

Acta Neurol Scand. 2012 Apr;125(4):285-7.
Lindberg C. et al.

Level of muscle regeneration in limb-girdle muscular dystrophy type 2I relates to genotype and clinical severity.

Skelet Muscle. 2011 Oct 5;1(1):31.
Krag T.O. et al.

Myoglobinuria and muscle pain are common in patients with limb-girdle muscular dystrophy 2I.

Neurology. 2011 Jan 11;76(2):194-5.
Mathews K.D. et al.

Muscle protein alterations in LGMD2I patients with different mutations in the Fukutin-related protein gene.

J Histochem Cytochem. 2008 Nov;56(11):995-1001.
Yamamoto L.U. et al.
Molecular basis of disease
FKRP activity
Cell endogenous activities of fukutin and FKRP coexist with the ribitol xylosyltransferase, TMEM5.

Biochem Biophys Res Commun. 2018 Mar 18;497(4):1025-1030.
Nishihara R. et al.

Muscular Dystrophy with Ribitol-Phosphate Deficiency: A Novel Post-Translational Mechanism in Dystroglycanopathy.

J Neuromuscul Dis. 2017;4(4):259-267.
Kanagawa M. et al.

ISPD produces CDP-ribitol used by FKTN and FKRP to transfer ribitol phosphate onto a-dystroglycan.

Nat Commun. 2016 May 19;7:11534.
Gerin I. et al.

Identification of a Post-translational Modification with Ribitol-Phosphate and Its Defect in Muscular Dystrophy.

Cell Rep. 2016 Mar 8;14(9):2209-2223.
Kanagawa M. et al.
Disease process
Autologous intramuscular transplantation of engineered satellite cells induces exosome-mediated systemic expression of Fukutin-related protein and rescues disease phenotype in a murine model of limb-girdle muscular dystrophy type 2I.

Hum Mol Genet. 2017 Oct 1;26(19):3682-3698.
Frattini P. et al.

Restoration of Functional Glycosylation of a-Dystroglycan in FKRP Mutant Mice Is Associated with Muscle Regeneration.

Am J Pathol. 2015 Jul;185(7):2025-37.
Awano H. et al.

Fukutin-related protein alters the deposition of laminin in the eye and brain.

J Neurosci. 2011 Sep 7;31(36):12927-35.
Ackroyd M.R. et al.

Fukutin-related protein resides in the Golgi cisternae of skeletal muscle fibres and forms disulfide-linked homodimers via an N-terminal interaction.

PLoS One. 2011;6(8):e22968.
Alhamidi M. et al.

Biochemical and ultrastructural evidence of endoplasmic reticulum stress in LGMD2I.

Virchows Arch. 2007 Dec;451(6):1047-55.
Boito C.A. et al.
Experimental therapies
Gene therapy
Overexpression of Mutant FKRP Restores Functional Glycosylation and Improves Dystrophic Phenotype in FKRP Mutant Mice.

Mol Ther Nucleic Acids. 2018 Jun 1;11:216-227.
Tucker J.D. et al.

Efficacy of Gene Therapy Is Dependent on Disease Progression in Dystrophic Mice with Mutations in the FKRP Gene.

Mol Ther Methods Clin Dev. 2017 Mar 8;5:31-42.
Vannoy C.H. et al.

AAV-mediated transfer of FKRP shows therapeutic efficacy in a murine model but requires control of gene expression.

Hum Mol Genet. 2017 May 15;26(10):1952-1965.
Gicquel E. et al.

B4GALNT2 (GALGT2) Gene Therapy Reduces Skeletal Muscle Pathology in the FKRP P448L Mouse Model of Limb Girdle Muscular Dystrophy 2I.

Am J Pathol. 2016 Sep;186(9):2429-48.
Thomas P.J. et al.

Muscle and heart function restoration in a limb girdle muscular dystrophy 2I (LGMD2I) mouse model by systemic FKRP gene delivery.

Mol Ther. 2014 Nov;22(11):1890-9.
Qiao C. et al.

The transgenic expression of LARGE exacerbates the muscle phenotype of dystroglycanopathy mice.

Hum Mol Genet. 2014 Apr 1;23(7):1842-55.
Whitmore C. et al.
Cell Therapy
Stem Cell Therapy CAP-1002 Shows Promise in Treating DMD-linked Heart Disease

Clinical Study 1/2
Capricor Therapeutics

Targeting Dystroglycanopathies using Pluripotent-derived Myogenic Progenitors

GRANT: to study the regeneration of muscles using stem cells in people with dystroglycanopathies in particular LGMD2I
University of Minnesota
Rita Perlingeiro

iPSC modeling of human skeletal myogenesis and muscular dystrophy.

GRANT: to study the regeneration of muscles using stem cells in people with LGMD2I.
University of Massachusetts Medical School
Charles Emerson Jr.

Transplantation of genetically corrected human iPSC-derived progenitors in mice with limb-girdle muscular dystrophy.

Sci Transl Med. 2012 Jun 27;4(140):140ra89.
Tedesco F.S. et al.

Human Adipose-Derived CD146+ Stem Cells Increase Life Span of a Muscular Dystrophy Mouse Model More Efficiently than Mesenchymal Stromal Cells.

DNA Cell Biol. 2018 Sep;37(9):798-804.
Gomes J.P. et al.
Repurposing drugs
Long-Term Treatment of Tamoxifen and Raloxifene Alleviates Dystrophic Phenotype and Enhances Muscle Functions of FKRP Dystroglycanopathy.

Wu B. et al.
Am J Pathol. 2018 Apr;188(4):1069-1080.

Four-week rapamycin treatment improves muscular dystrophy in a fukutin-deficient mouse model of dystroglycanopathy

Skelet Muscle. 2016 Jun 2;6:20.
Foltz S. et al.
Dietary supplements
Ribitol restores functionally glycosylated a-dystroglycan and improves muscle function in dystrophic FKRP-mutant mice

Nature Communications volume 9, Article number: 3448 (2018)
Cataldi M. et al.

NAD+ repletion improves muscle function in muscular dystrophy and counters global PARylation.

Sci Transl Med. 2016 Oct 19;8(361):361ra139.
Ryu D. et al.

CINRG Pilot trial of Coenzyme Q10 in steroid treated Duchenne Muscular Dystrophy

Muscle Nerve. 2011 August; 44(2): 174–178.
Spurney C. et al.

Potential therapeutic impact of omega-3 long chain-polyunsaturated fatty acids on inflammation markers in Duchenne muscular dystrophy: A double-blind, controlled randomized trial.

Clin Nutr. 2017 Sep 23. pii: S0261-5614(17)31343-2.
Rodríguez-Cruz M. et al.

Taurine: the appeal of a safe amino acid for skeletal muscle disorders.

De Luca A. et al.
Journal of Translational Medicine201513:243

N-Acetylcysteine (NAC) treatment of dystrophic mdx mice results in protein thiol modifications and inhibition of exercise induced myofibre necrosis.

Neuromuscul Disord. 2012 May;22(5):427-34.
Terrill J.R. et al.

The use of D-ribose in chronic fatigue syndrome and fibromyalgia: a pilot study.

J Altern Complement Med. 2006 Nov;12(9):857-62.
Teitelbaum J.E. et al.

Ribose Accelerates Gut Motility and Suppresses Mouse

Body Weight Gaining
Int J Biol Sci. 2016 Apr 28;12(6):701-9.
Liu Y. et al.

Creatine as a therapeutic strategy for myopathies.

Amino Acids. 2011 May;40(5):1397-407.
Tarnopolsky M.A.
Novel mechanisms of action
Potential Therapeutic Action of Adiponectin in Duchenne Muscular Dystrophy.

Am J Pathol. 2017 Jul;187(7):1577-1585.
Abou-Samra M. et al.

Study to Evaluate the Long-Term Safety, Tolerability, and Biological Activity of ATYR1940 in Patients With Limb Girdle muscular dystrophy 2B and Facioscapulohumeral Muscular Dystrophy

Clinical study phase 1/2
aTyr Pharma

Androgen receptor agonists increase lean mass, improve cardiopulmonary functions and extend survival in preclinical models of Duchenne muscular dystrophy.

Hum Mol Genet. 2017 Jul 1;26(13):2526-2540.
Ponnusamy S. et al.
Anti-inflammation
A Novel NF-κB Inhibitor, Edasalonexent (CAT-1004), in Development as a Disease-Modifying Treatment for Patients With Duchenne Muscular Dystrophy: Phase 1 Safety, Pharmacokinetics, and Pharmacodynamics in Adult Subjects.

J Clin Pharmacol. 2017 May;57(5):627-639.
Donovan J.M. et al.

Efficacy and safety of deflazacort vs prednisone and placebo for Duchenne muscular dystrophy.

Neurology. 2016 Nov 15;87(20):2123-2131.
Griggs R.C. et al.

Vamorolone, a dissociative steroidal compound, reduces pro-inflammatory cytokine expression in glioma cells and increases activity and survival in a murine model of cortical tumor.

Oncotarget. 2017 Feb 7;8(6):9366-9374.
Wells E. et al.

The corticosteroid compounds prednisolone and vamorolone do not alter the nociception phenotype and exacerbate liver injury in sickle cell mice.

Sci Rep. 2018 Apr 17;8(1):6081.
Almeida L.E.F. et al.
Device
Treadmill Training with HAL Exoskeleton—A Novel Approach for Symptomatic Therapy in Patients with Limb-Girdle Muscular Dystrophy—Preliminary Study

Front Neurosci. 2017; 11: 449.
Sczesny-Kaiser M. et al.