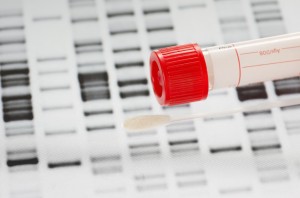 Genetic Testing
There are over 20 different subtypes of LGMDs, each one caused by mutations in a different gene. Each LGMD subtype is a different disease with specific features, such as symptoms, rates of progression, presence/absence of heart and respiratory complications, etc. To ensure the appropriate standard of care and disease management, it is crucial to get genetic confirmation determining which specific subtype of LGMD the patient has.
We have partnered with several other LGMD family foundations to offer free genetic testing for patients suffering from muscular dystrophy to obtain a definitive and specific genetic diagnosis. Currently we are only able to offer the free genetic testing to those living in the US, but we hope to eventually expand internationally.
If you live within the US, please visit lgmd-diagnosis.org for more information. For patients in other countries, we encourage you to take the eligibility quiz at lgmd-diagnosis.org, so that we can contact you quickly if we are able to expand internationally and offer free genetic sequencing in your country.
Automated LGMD Diagnostic Assistant – ALDA

Together with the Jain Foundation, we have developed a free online tool to help guide physicians toward the most probable diagnosis for patients who fall into the LGMD category. This tool predicts the most likely type(s) of LGMD a patient may have based on clinical presentation and laboratory findings.
If you are a patient interested in using the Automated LGMD Diagnostic Assistant, please contact either your physician or the LGMD2I Research Fund to help guide you through the process.
Click here to use ALDA.