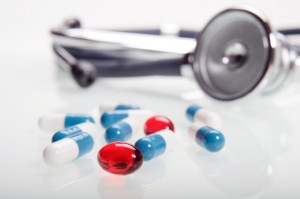 Clinical trials are crucial to the understanding of the disease (clinical trial readiness/natural history studies) and to test potential new treatments (interventional studies). They are a mandatory step before a new drug can be approved by regulatory agencies.
Patient participation in trials is therefore instrumental to the advancement of clinical research and progress towards a treatment, especially in rare diseases like LGMD2I. Moreover, in the case of interventional studies, it can give trial participants an opportunity to receive pre-market treatments that could help improve their condition.
Clinical trials recruiting LGMD2I patients:
Clinical Trial Readiness for the Dystroglycanopathies
http://clinicaltrials.gov/ct2/show/NCT00313677
This study is recruiting patients with mutations in FKRP (LGMD2I, MCD1C, MEB).
The purpose of the study is to describe the early signs and symptoms of the dystroglycanopathies, and to gather information that will be required for future clinical trials. The study involves a clinical evaluation at the University of Iowa, which includes muscle strength and motor ability testing, lung function testing, quality of life and activity assessment, and a review of past medical history. More information about the study and the patient conference that is part of this trial can be found at : http://www.medicine.uiowa.edu/mdcrc/news/
Skeletal Muscle Biomarkers in People With Fragile Sarcolemmal Muscular Dystrophy
https://clinicaltrials.gov/ct2/show/NCT01851447
This study is recruiting patients with Muscular Dystrophies causing fragility in their muscle membranes, which include LGMD2B-F, LGMD2I, LGMD2L, Myoshi Myopathy, Myoshi Muscular Dystrophy-3, and Becker's Muscular Dystrophy.
The purpose of this study is to collect, analyze, and identify biomarker and clinical correlates of changes in the muscle cell membrane before and after routine motor function testing. The study is sponsored by the Eunice Kennedy Shriver National Institute of Child Health and Human Development, Bethesda, MD and will require the participants to come to the National Institutes of Health Clinical Center four times for a 5-day stay for sample collection, physical therapy assessment and imaging testing. More information can be found at http://clinicalstudies.info.nih.gov/cgi/detail.cgi?A_2013-CH-0112.html
Congenital Muscle Disease Study of Patient and Family Reported Medical Information
http://clinicaltrials.gov/ct2/show/study/NCT01403402
This study seeks to identify and analyze key care parameters and adverse events across congenital muscle diseases, including the limb girdle sprectrum of dystroglycanopathies (LGMD 2I, 2K, 2M, 2N, 2O). The study will use data from the Congenital Muscle Disease International Registry (CMDIR) (www.cmdir.org) that was created to identify the global congenital muscle disease population for the purpose of raising awareness, improving standards of care, advancing clinical trials and, in the future, finding a treatment or cure. The registry includes demographic, disease specific and diagnostic questions.
Clinical trials for other types of muscular dystrophy patients that could be relevant to LGMD2I:
This study is being conducted by PTC Therapeutics (http://www.ptcbio.com/3.1.1_genetic_disorders.aspx) and is currently only recruiting DMD or BMD patients with nonsense mutations who previously participated in a study testing Ataluren. This study is a phase 3 clinical trial to evaluate the long-term safety of Ataluren. PTC is also testing Ataluren in patients with Cystic Fibrosis, Hemophilia A and B, and Methylmalonic Acidemia.
Ataluren holds promise for LGMD2I patients who have a stop mutation in at least one copy of their FKRP gene. The drug works by reading through the faulty stop in the gene, enabling the protein to be made.
Revatio for Heart Disease in Duchenne Muscular Dystrophy and Becker Muscular Dystrophy
http://clinicaltrials.gov/ct2/show/NCT01168908
The purpose of this study is to test whether Revatio (sildenafil, also known as Viagra) improves heart function in patients with DMD and BMD.
It has been shown that nNOS, an enzyme that is part of the dystrophin-glycoprotein complex, is reduced in DMD and BMD, and also in most LGMD2I patients (Kobayashi et al, Nature, 2008). Reduced nNOS leads to a decrease in levels of cyclic GMP, which is necessary for proper muscle function. Since sildenafil blocks an enzyme (PDE5) that helps restore normal levels of cyclic GMP, it is hypothesized that it will improve cardiac function in DMD and BMD patients. Pre-clinical studies using models reproducing LGMD2I mutations need to be performed to evaluate whether Revatio/sildenafil therapy also holds promise for this disease.
Study of ACE-031 in Subjects with Duchenne Muscular Dystrophy
http://www.clinicaltrials.gov/ct2/show/NCT01099761
This study was being conducted by Acceleron Pharma in DMD patients, but has been terminated due to preliminary safety data. The purpose of this study was to determine whether ACE-031 is safe and well-tolerated in children with DMD and to select the optimal doses of ACE-031 in terms of safety and pharmacodynamic (PD) activity for designing future studies. More information on the drug ACE-031 can be found at http://www.acceleronpharma.com/content/products/ace-031.jsp.
This therapy attempts to increase regeneration of muscle by blocking a protein called the ActRIIB receptor. When bound by particular molecules, the ActRIIB receptor normally transmits an "off" signal to stop muscle production. ACE-031 promotes muscle growth by inhibiting this "off" signal, which allows the muscle to grow. While this treatment will not affect the underlying cause of the muscular dystrophy, the hope is that by increasing muscle growth, you can make more muscle than you are losing and thereby maintain function.
Gene Transfer Therapy for Treating Children and Adults with LGMD2D
http://www.clinicaltrials.gov/ct2/show/NCT00494195
This study only recruited LGMD2D (caused by mutation in alpha sarcoglycan) patients and is now completed. The purpose of this study was to evaluate the safety and effectiveness of gene therapy in treating patients with LGMD2D.
Gene therapy also holds promise for the treatment of LGMD2I patients. However, there are a number of preliminary studies that need to be performed before gene therapy could be an option.